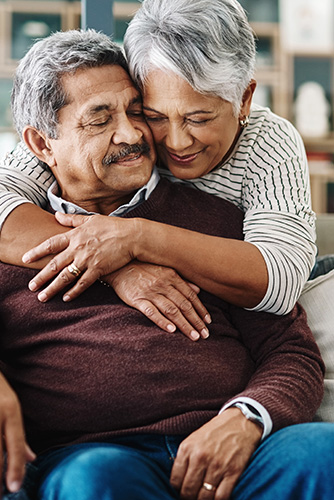 CareSource has been providing durable medical equipment to Oklahoma patients since 1996, with a focus on hospice and long-term care patients. We specialize in CPAP/BiPAP therapy and helping patients with their sleep apnea needs to provide the best night's sleep possible!
At CareSource, we truly care for our patients and our purpose of loving others through our actions is our motivation, which is why we take the time to work with each patient one-on-one to understand their specific needs while creating an effective plan of action. We don't just hire people who are capable of doing the job, but rather people who have already adopted a lifestyle of serving others.
We go above and beyond to ensure all your needs are met. Our patient-first services include:
Equipment pick-ups and deliveries
24-hour emergency services
Equipment cleanings
Equipment setups
CPAP setups and mask fittings
Patient follow-ups
Sleep Apnea Services
Sleep is the foundation of so much of our health. CareSource strives to be an anchor and liaison between the provider and patient so that neither party has to worry about the equipment part of their obstructive sleep apnea (OSA) journey. They can have peace of mind that they will be promptly taken care of to achieve their best night of sleep possible.
How we make the patient's experience the best it can be:
If a patient is prescribed a CPAP or BiPAP, we do everything in our power to get that patient set up ASAP.
If we have the correct paperwork from the provider and the patient's schedule allows for it, the patient will be set up within 48 hours of receiving the order.
Our integrated Sleep Coaches are there for our patients so that their PAP therapy becomes routine and their sleep is monitored and supported by a team of caring individuals who always have their best interests in mind.
A personal coach is assigned to each patient to help them achieve their goals with PAP therapy.
Our staff is fast, efficient and easy to work with. We're always willing to go the extra mile for our patients!
Our Clinical Respiratory team has 20+ years of combined experience with sleep!
You'll never get an answering machine when you call CareSource—there is a live person answering the phone 24/7, 365 days a year. If you have any questions or would like to speak with our team, please call one of our locations or visit us in person.
---
Certified Respiratory Therapist on Staff
Get help locating the CPAP or BiPAP machine and oxygen supplies you need to treat your sleep apnea when you get in touch with CareSource.
Our Respiratory Therapist can provide you with:
CPAP setups
Mask fittings
Respiratory equipment education
Follow-ups with prescribing physicians
CPAP/Bi-Level user compliance reports
The trained and caring team at CareSource is here to help you get the most out of your respiratory therapy. Call or visit one of our convenient locations today to get started on your path to a healthier, more independent you.
CareSource serves the entire state of Oklahoma through compassionate care while partnering with hospice teams and nursing facilities to bring comfort to those most in need.
For over 25 years, we have been called to serve Oklahoma hospice and long-term care patients and their families in some of the most important moments of their lives.
We strive to meet the needs of our patients and families to make them the most comfortable in some of the most difficult moments life can bring.
It's not just a piece of equipment we're delivering... but rather an opportunity of grace to be able to give someone comfort or some form of independence back.
Hospice can be scary or devastating, but we strive to be a positive force in the patients' lives and provide them with peace of mind in an atmosphere of chaos for a family.
We are proud of the CareSource family we have created, not only within our staff, but through the relationships with our hospice nurses, nursing home administrations, referral providers, and most importantly, our patients and their families! By leaning into the values of servant attitude, ethics, responsibility, versatility, initiative, communication and enthusiasm that our company was founded on, we strive to always be the best version of ourselves so that we can always put others before ourselves.